Admin & Reception
Ruth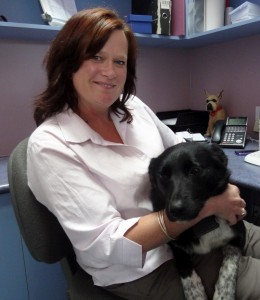 Ruth is one of our Administration staff members and has been part of The Animal Doctors @ Pakenham team for too many years to count!
Her dad, George Blenkhorn, owned the business in John Street, Pakenham and she started out helping on weekends whilst still going to school. Ruth worked at Safeway until her first son was born. When he was eight months old, Ruth was asked to help out at the clinic, answering the phones one day a week.
Ruth left to have her second son then came back a year later, and hasn't wanted to leave since!
She has a husband Tim, two sons James and Malcolm and two cats Blackie & Skye
In between work and looking after her family she enjoys meeting up with friends and participating in Scout events.
.
.
.
Lorraine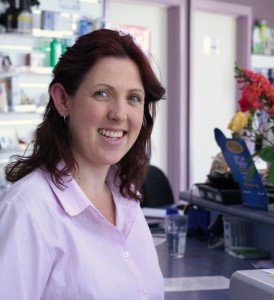 Lorraine Watson is one of our experienced veterinary nurses, having been nursing since 2004. Lorraine joined the team at The Animal Doctors @ Pakenham in 2007.
Lorraine has been surrounded by animals from a young age, after growing upon a dairy / beef farm.
Lorraine has recently added 'becoming a mother' to her repertoire, having given birth to her first child, Charlie, in February 2011 and Zachary born in March 2013.