The Animal Doctors' Difference
Passionate pet owners trust us to provide the most informed healthcare advice and the highest quality veterinary service available. We take this trust VERY seriously. We differentiate our veterinary service through our dedication to The Animal Doctors' 'Standards of Care" which are:
Clients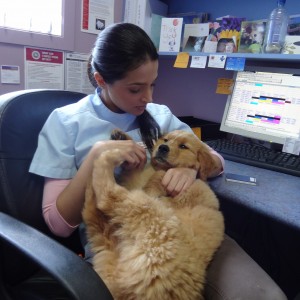 We are committed to providing clear explanations, evidence based treatments and professional facilities so that you can make an informed decision about the best health options for your pets. Specifically, we will:
Inform you: We will discuss the possible options for your pet's treatment to allow you to make the right decision for you and your pet. If your pet is in hospital we will update you on their progress at least twice a day.
Follow up: You will receive a phone call or email in the days following your pet's procedure or before a visit is due. We are truly interested in improving your pet's quality of life, whether that involves a simple worming regime or a more complicated surgical procedure.
Provide estimates: We will give you an estimate of the costs you may incur prior to your pet starting treatment. Ongoing costs will be discussed as treatment continues. We will remain competitive with our pricing and work within your budget.
Be personable: Our service will be open, friendly and personal. We aim to provide an environment that allows you to make informed decisions about your pet's health. We welcome your suggestions and feedback and are committed to resolving any problems that do occur.
Continue to improve : Our commitment to providing the best possible health service to your pets means that we will continue to improve our knowledge and skills through training and education. Our equipment and facilities will be maintained to the highest standards and we will invest in the technology and facilities that allow us to offer pets the best health options.
Be ethical: We will only recommend to you those services and products that we believe to be the best options. We will only enter into retail arrangements with pet supplies providers  that supply the highest quality, evidence-based products that we happily use on our own beloved pets.
Be here: Our veterinary clinic has operated in the Pakenham area for around thirty years. We invest heavily in providing pet owners with a reliable, comprehensive and expert service that is sustainable in the long term. As the region continues to change and develop, other veterinary clinics will come and go. As we make decisions based on our business's long term survival, committed pet owners can rest assured that their pets' health records and care are safe with The Animal Doctors @ Pakenham
Treatment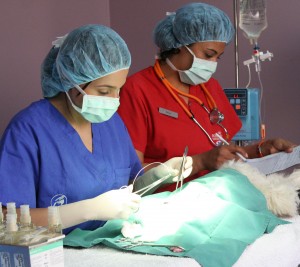 We treat all our patients with a consistently high standard of care and attention. Specifically, we are committed to providing:
Advanced pain relief regimes: Pain relief management is a priority in our approach to treatment. Advanced regimes mean your pet is more comfortable, less stressed and enjoys a painless recovery, particularly after surgery.
Patient monitoring: Your pet's treatment is continually monitored by a trained nurse and/or veterinarian. Whilst in our care, your pet will be safely contained, have clean bedding, medications will be given on time, feeding regimes maintained and your pet will be carefully monitored before, during and after any surgery or procedure. Specialised equipment to monitor your pet during surgery; checking oxygen levels, heart rate and respiratory rate as a minimum standard.
Sterile surgery: To maintain the highest level of safety and reduce the risks of sterility related complications to your pet, all instruments and gowns are autoclaved before every surgery.
Anaesthetic: Individual anaesthetic programs are tailored for each patient both to reduce the risks of anaesthetic and promote faster recovery.
Policies
We have developed a record of policies and procedures which mean that our approach to patient care, medicine and client relations is consistent and updated in line with the latest advances in veterinary medicine. Need to know