Nurses
Heather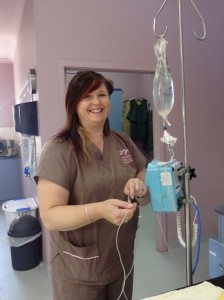 Having been raised on a small acreage and with dairy farmer grandparents, Heather has always been surrounded by animals. Heather was raised on a dairy farm, and at the earliest opportunity, started at pony club.
Heather did work experience in a veterinary clinic in 1977 and by 1979 was nursing full time!
Heather went on to complete an animal technician course at Whitehorse Technical College at Box Hill.
Prior to raising her four daughters, Heather worked in a Cranbourne Clinic and joined The Animal Doctors team in May 1995.
Heather's furry family also now consists of a cow, horses, several dogs and cats, all of which keep her very busy!
Emma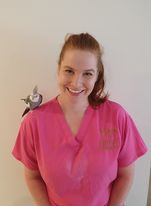 Emma has been working with The Animal Doctors since 2017.
Emma loves caring for animals her passion as a vet nurse is nutrition and senior health.
Emma has two pets at home; a 14 year old cockatiel called Bruce Wayne, and Alfred a 4 year old Terrier Cross.
Erin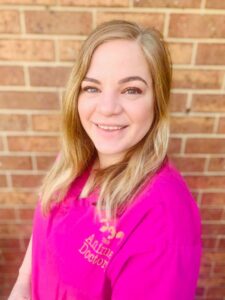 Erin started working with The Animal Doctors in 2018 as a trainee vet nurse and after 2 years has now completed her certificate 4 in Veterinary Nursing.
Erin loves animals of all shapes and sizes and currently lives with 2 beautiful dogs called Hurley and Daisy. 
When Erin isn't working she enjoys camping, exploring new places and spending time with her family and friends. 
Zsolt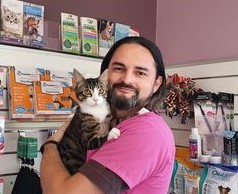 10 years after moving to Australia, Zsolt has decided to leave his tradie life for good. He always had a great passion for animals so he made the decision to make his dreams come true.
Shortly after he started the course at Box Hill Institute, he found our clinic and now he's working with us as a vet nurse trainee. He's enjoying the every day challenges, and the different working environment.
He loves traveling, riding his motorcycle, and has a cat named "Muffin". His favourite animals are cats, ferrets, kangaroos, horses, and dogs.