Clinic Cat
Napoleon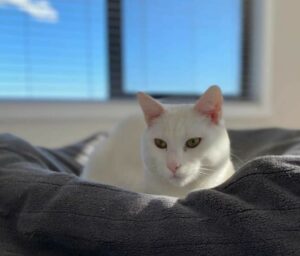 Napoleon arrived at the Animal Doctors in 2017 as a surrendered kitten. Though he is hearing impaired he has fitted in well at the Officer clinic and through his love for food, he has even learned some sign language and tricks.
He loves greeting the patients and clients when they arrive.
His favourite time of year is Christmas, as he loves "playing" with the tree 🙂
.
.
.
.
.
.
.
.