Vets
Dr David Clemence BVSC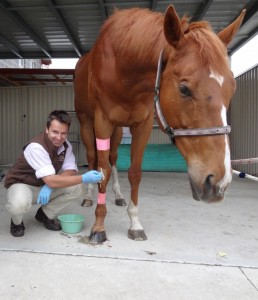 Dr  David Clemence has been in Equine Veterinary practice in the Pakenham area for the past twenty two years. He graduated from the University of Melbourne in 1988, immediately taking up a position as associate veterinarian with the well-respected Equine Vet Dr John Brown of Bendigo Animal Hospital. After spending two years at the Epsom Vet Centre in racehorse practice, he purchased the Pakenham Equine Centre. Following further postgraduate education in Equine Medicine and Equine Dentistry, his particular interests are in Equine Health Management, particularly in relation to care of the geriatric horse. In 2005, he purchased the Cardinia Veterinary Centre (now The Animal Doctors @ Pakenham).
David has a long and enduring interest in horses that began in his childhood. One of his sisters took on the task of teaching him to ride when he was just young. Despite the fact that she only ever let him ride in a pony pad, David's love of horses was borne and they have remained a fundamental part of his life ever since.
He is married to Penny who used to spend her time competing event horses across Australia and Europe but now works in strategic communications for a not-for-profit organisation. They have two gorgeous children, Poppy and Henry, who keep them very busy. In all his spare time (ha ha), David likes to fly aeroplanes upside down.
The members of the family who don't tell David what to do are Travis (Kelpie X), Fred (Domestic Short Hair), Bella (Thoroughbred), and Jewels.
Dr Nicole Elias BVSc BSc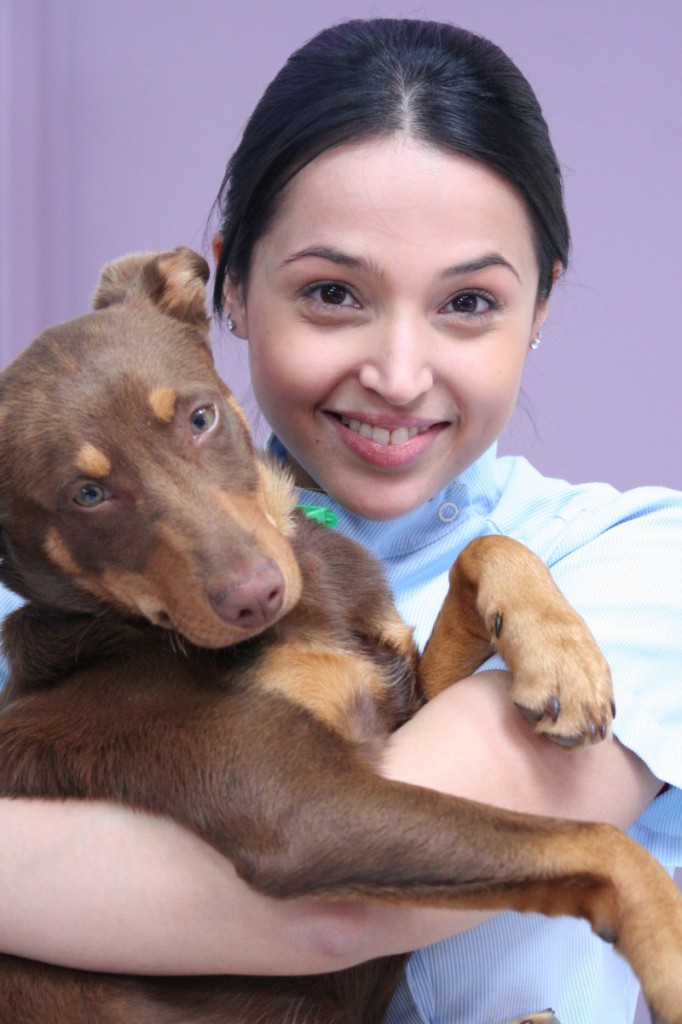 Nicole decided she was going to be a vet in Grade 2 at primary school. She worked as a volunteer two nights a week in the vet clinic at the RSPCA from years 8 – 12 in high school.
Graduated University of Melbourne- Bachelor of Science with major in Zoology in 2005.
Graduated University of Melbourne- Bachelor of Veterinary Science 2008
Nicole's own furry family consists of:
Chloe – 12 year old Kelpie X
Andie – 4 year old cat
The Midget – 2 1/2 year old cat
Professionally, Nicole's special interests include: anaesthesia, pain management, emergency medicine, ophthalmology, behaviour and canine and feline internal medicine. Nicole regularly attends veterinary seminars, conferences and courses.
Nicole's hobbies include food and wine appreciation with friends and family, travel, running, beach time with the dogs. Before becoming a vet, Nicole did a course in gemmology and worked in the jewellery industry for seven years.
Dr Ellen Doveyn BVSc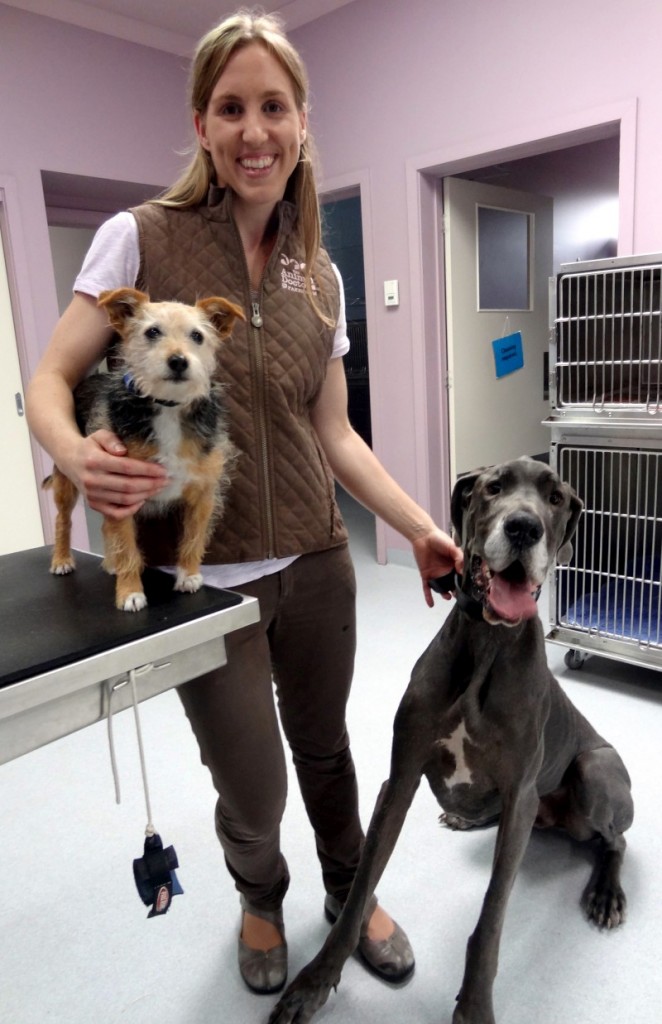 Ellen graduated from the University of Sydney with first class honours in 2006 and, after working in small animal practices both in South Eastern and Eastern Melbourne, joined The Animal Doctors @ Pakenham in 2011. She is a certified PennHIP veterinarian and Hill's Nutritional Advisor, and is currently studying her Masters of Small Animal Veterinary Practice.
At home Ellen enjoys a happy and active life in the company of her husband, 3 young children (including twins) and a  scruffy little terrier.
Dr Dean Gust BVSc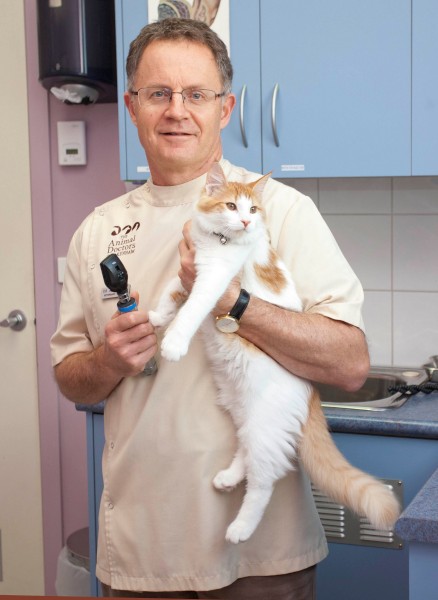 Dr Dean Gust graduated from Melbourne Uni Vet School way back in 1987.
He worked in a mixed practice on the Mornington Peninsula for three years before moving to the UK for 18 months. On his return to Australia, Dean worked in greyhound and breeding practices before starting a companion animal veterinary practice in Frankston, which grew to employ six vets and twelve nursing staff.
Dean has since sold that practice and, after doing locum veterinary work for the last 2 years, has joined The Animal Doctors @ Pakenham as the last thing he does before he dies (!).
Dean has an interest in orthopaedics and oncology (treatment of cancer). Knee repair surgery in the dog is the area in which he currently does most of his surgery.
Dean spends his time away from his veterinary duties walking with his Border Terrier "Bark" (go figure…), ferrying his two children around and keeping fit at the gym and pool.