Pets in Pakenham & Officer
The Shires of Cardinia and Casey are great places to enjoy spending time with the furry members of your family. Having been established for over 30 years, The Animal Doctors are able to help you with any information you may need about keeping pets in Pakenham:
1. Registration and Microchipping
It's really important that all dogs and cats over the age of three months are registered with the council. If your pet is registered and it goes missing, it has a much better chance of being returned to you.
Also, since 2007, all dogs and cats must be microchipped before they can be registered with the council. Please call The Animal Doctors if you need your pet microchipped. This easy and painless procedure can save much heartache if your pet ever goes missing.
Click here to read all about the new microchipping regulation and how to keep your details up to date.
Information about registering your pet can be found here
2. Where to walk your dog off the leash
There are several parks throughout the Shire of Cardinia and Casey which are designated as off-leash dog parks. In these parks, dogs can run freely and play without restriction, provided they remain within 50 metres of their owners.  Regulations regarding pet control, registration and litter removal still apply and it is important that dogs remain under the effective control of the owner at all times. Any dogs behaving aggressively towards other dogs should remain on a leash.
Find below a list of some of the off leash dog parks available in the Shire of Cardinia and Casey, along with a link for each park to Google maps.
If you would like any further information about these areas, please contact your local council office.
.
SHIRE OF CARDINIA
Pakenham and Officer
.
Don Jackson Reserve – Far end of Ahern Road, Pakenham
.
Rotary Park – Not all of the park is off leash. Only Toomuc Creek Linear Reserve between Willowbank Pocket and The Glen is off leach, everywhere else your dog must remain on the leash at all times.
.
Simon Drive Reserve – Simon Drive, Pakenham
.
Victory Drive Reserve – Greenfield Lane Dog Park. Corner of Botany Way and Greenfield Lane, Pakenham
.
Ray Canobie Reserve – Corner of Duncan Drive and Templeton Crescent, Pakenham
.
Hammerwood Green Reserve – Hammerwood Green, Officer
.
Onyx Crescent – Near corner of Onyx Crescent and Saffron Ave, Officer
.
.
Beaconsfield
.
Bob Burgess Reserve – Princess Highway, Beaconsfield
.
.
Emerald and Cockatoo
.
Pepi's Land – Kilvington Drive, Emerald. Puffing Billy Walking Track
.
Alma Treloar Reserve – Corner of Bailey and Pakenham Roads, Cockatoo
.
Koo Wee Rup
.
Cochrane Park Reserve – Rossiter Road, Koo Wee Rup
.
Garfield
.
Garfield Reserve – Fourteen Mile Road, Garfield (South of the Sports Oval)
.
.
SHIRE OF CASEY
Kalora Park – McKenzie Lane, Narre Warren
.
Ryelands Reserve Dog Park – Access from Sunnyside Drive and Quadrant Close, Berwick
.
.
3. Lost your pet?
We understand how distressing it is when your pet goes missing. Here are a few helpful hints to help recover your pet.
Contact all your local vet clinics
Contact the microchip company to report as missing
Contact your local council ranger

Cardinia: 1300 787 624
Casey: 9705 5200

Contact the animal shelters

The Lost Dogs Home (South Eastern Pound): 9702 8055
Peninsula Animal Aid (RSPCA):  5978 6706
Keysborough Animal Shelter: 9798 8044

Check the Lost Pets' Database: Click here
Check with your neighbours. If it's a cat you have lost knock on your neighbour's doors and get them to check under houses, in sheds and in garages as cats often get accidentally locked up!!
Don't forget a local leaflet drop and signs on shop windows. We have a notice board, so you can leave one at reception.
Check out the local Facebook "Lost and Found" pages. If you "like" their pages, most will allow you to do a Lost post.
.
.
What do you do when you find a lost pet
Cats and Dogs
The quickest and safest way to reunite a lost pet with their owners, are to bring them into your nearest veterinary clinic to be scanned for their microchip.
If the animal does not have a microchip, we will contact the council who will collect the pet and take it to the shelter. From their it will go on their "Lost and Found" data base so the owners can find.
.
Rabbits
If you find a pet rabbit, you will need to take it to the RSPCA or one of the rabbit rescue groups. Unfortunately the majority of these pets are not microchipped and will not be collected by the local rangers and pounds are unable to house them.
.
Birds
If they have an identification ring on their leg, this usually contains a phone number. You can try calling this number, or you can bring them into one of our clinics for help.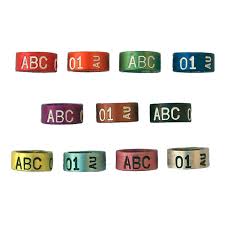 Homing Pigeon – You may sometimes find a homing pigeon in your back yards that will seem tame. Normally it has just come down for a rest. Providing it is not injured or in any danger, please give them a container of water and some seed and leave them be. Once they have rested (usually 24-48 hours) they will leave again.  If they do not leave, you can check their legs for their ID tags, which should have a phone number of the owner, so you can contact them. You can check out the website below for more information.
http://www.vha.asn.au/information/lost-pigeon/
If it is injured in anyway, please bring down to one of our of clinics.
Please note: It is against the law to hold onto any pet that is not yours, even though you might have good intentions of keeping them safe while you try and find their owners. If it is late at night and the regular vet clinics aren't open, you can take them to one of the 24 hour emergency centers.
4. Pet hazards in the area
Snakes
There are a number of snakes living in residential areas. Please be aware that baby/infant snakes are more dangerous that adult snakes as they are unable to control the amount of venom they inject with each bite. Which makes their bite more deadly.
If your pet is bitten by a snake, please call us and we will advise you on what the next course of action is.
Foxes
Foxes are regularly sighted throughout the rural and residential areas of Pakenham. Foxes are not timid and roam through suburban areas at night. If you have rabbits, guinea pigs or chickens protect them from foxes by ensuring they are safe in cages at night time.
Some areas also bait for foxes. Please read any warning signs that may be around and don't allow your pets to eat anything them find. It is best to keep you dogs on lead when walking through these area.
If you suspect that you pet has eaten anything suspicious, please contact our clinics immediately,.